Bangladesh Astro Olympiad
You will be glad to know that the Bangladesh Astronomical Association recently organised the national level Second Bangladesh Astro-Olympiad across Bangladesh.

The national level competition was participated by over 100 contestants chosen from the winners of the divisional level among 1200 competitions held at the six divisional headquarters starting from May 2007. The participants were students of SSC/HSC levels(14-17 years).
1st Bangladesh Astro-Olympiad 2006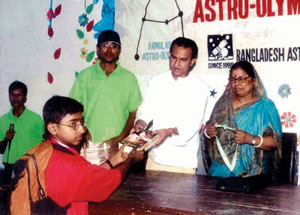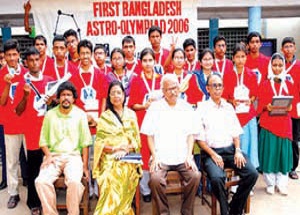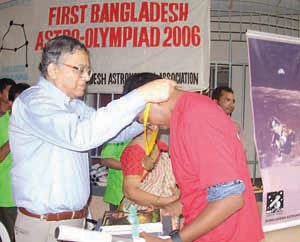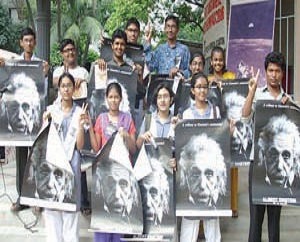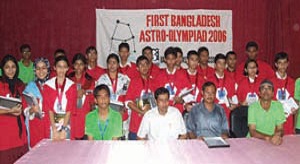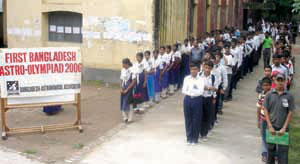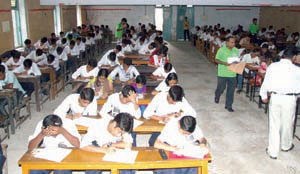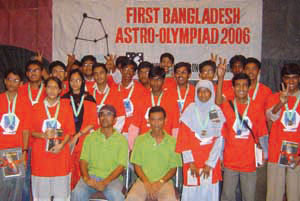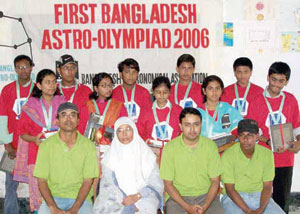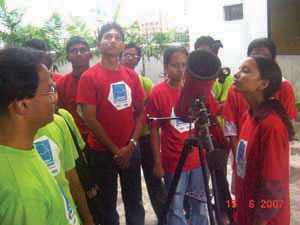 Bangladeshi delegates at 11th International Astronomy Olympiad, 2006. Mumbay. India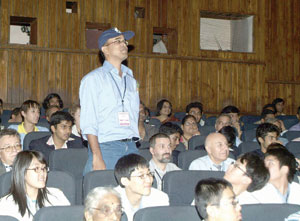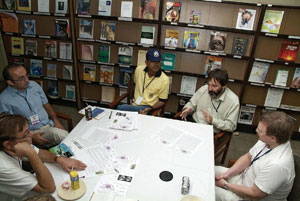 Bangladeshi team at 1st International Olympid on Astronomy & Astro-physics, 2007. Chiang Mai, Thailand